The MTLS Group will contribute
to society not just through its contribution to food culture
but also by expanding its business to various fields.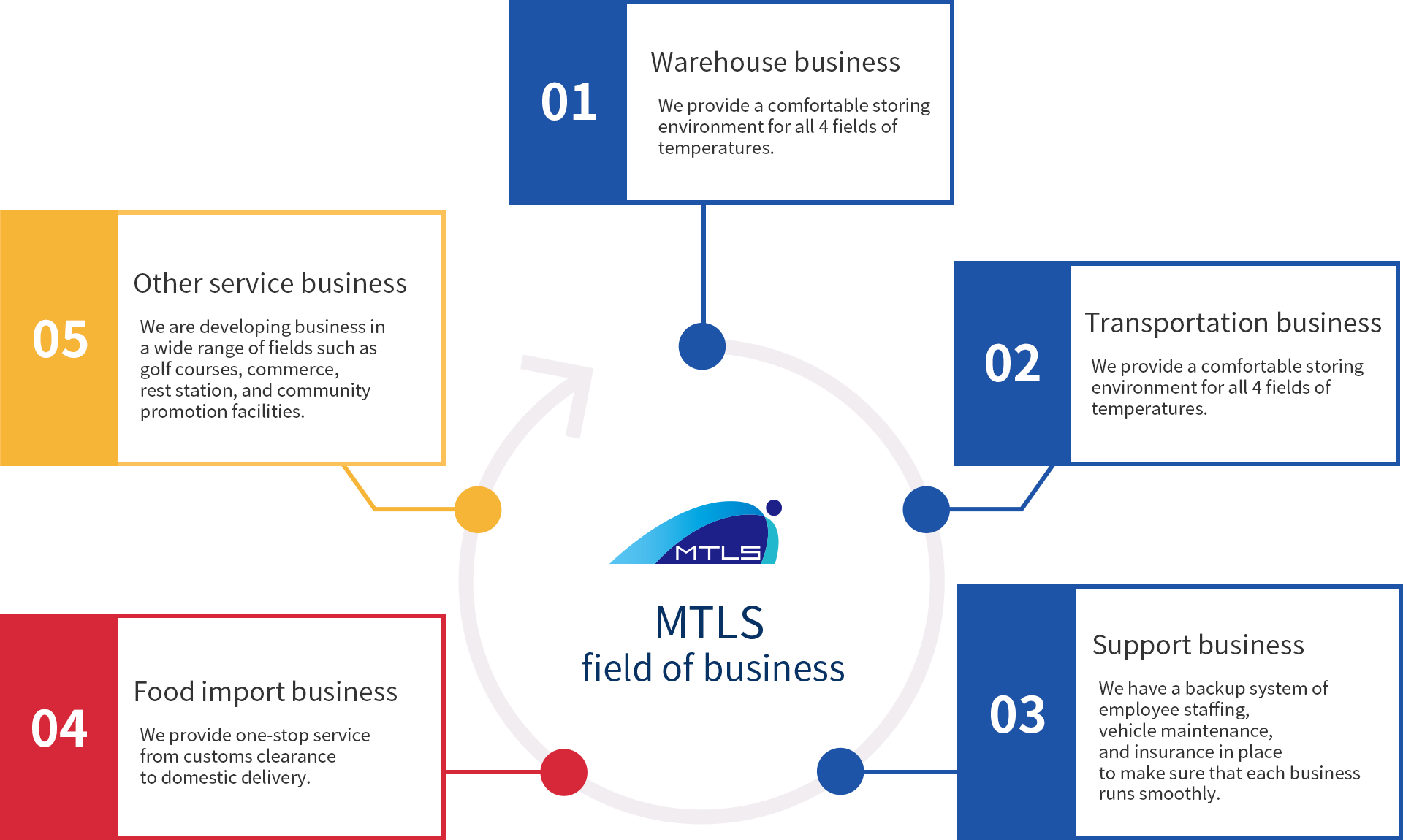 Various corporate groups are connected
in each business field of warehouses,
transportation, food imports, and other services.
01 Warehouse & 02 Transportation business
Minaminihon Total Logistics Service Co.,Ltd.

4 temperature zone comprehensive logistics

Kanto Daily Co.,Ltd.

Supermarket and store distribution
DENBA DISS KOREA Co., Ltd.
04 Food Import business
On behalf of our customers, we provide a one-stop distribution process from "customs clearance to storage, distributive processing, and delivery".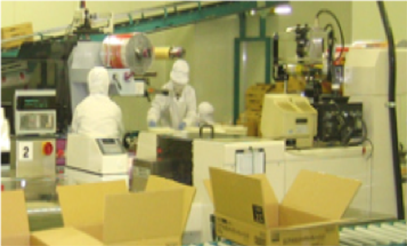 05 Other service business
Nangoku Kosan Co.,Ltd.

Building and apartment rental
Winds Corporation Co.,Ltd. Jumbo Golf Garden

Golf course management
Shirasawa Shinko Kousha Co.,Ltd. (Boukyou no Yu)

Rest stations, regional promotion facility management